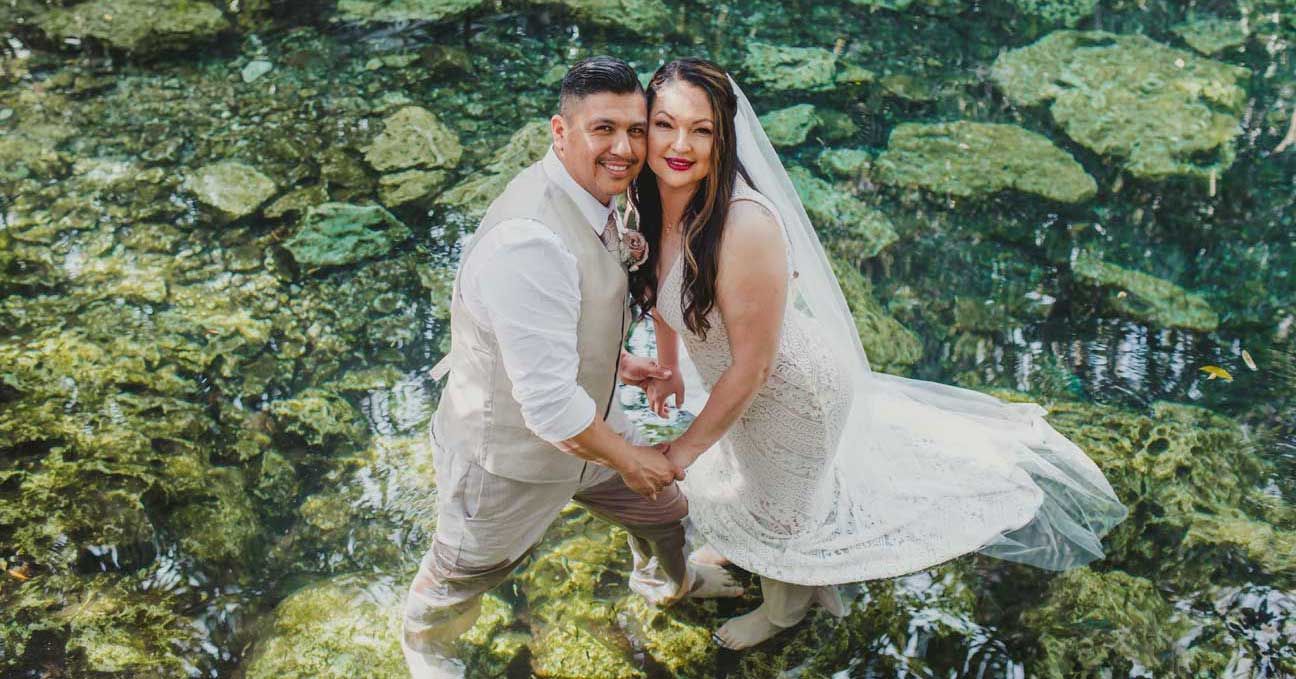 Family Vow Renewal
A Family Vow Renewal Ceremony is a celebration of a relationship while including children or blending two families together. It can also include multiple generations of your family who have supported you throughout your life. Whether you are celebrating a milestone, overcoming challenges or blending a new family, it is a memorable time to exchange commitments for the future.
Your Vow Renewal Ceremony can be guided by an Officiant and the ceremony can be written with spiritual, religious or Mayan tones. You can choose parents, grandparents or close friends to offer blessings while sharing their experiences and wisdom. Children can participate by writing their own vows and wishes for their family. As this is a time of reflection and commitment, you can also remember deceased loved ones with a candle ceremony, photographs or moments of silence.
My Playa Wedding will personally work with you to custom design a vow renewal script for your special day. Furthermore, precise planning will occur to secure the perfect venue for your family and friends. Popular locations include private, white sandy beaches and mystical cenotes, or an event can be planned in the privacy of your rental villa. Our décor team will custom design ceremony arches and our professional photographers and videographers will be sure to capture all the moments of your special day. For transfers, our certified drivers are available to provide first class, roundtrip service to assure your family and friends are safely transported to and from your ceremony venue.
Enjoy the gallery of Johanna and Ruben's family who had an intimate Family Vow Renewal at a breathtaking cenote in the Riviera Maya. They chose their oldest son to officiate their event and they gifted their sons with beautiful keepsake watches. At the end of their event, the couple had an amazing underwater photo shoot at the cenote with photos and videos to last them a lifetime. Remember, "the time for action is now, it's never too late to do something", (Antoine de Saint-Exupery). We are ready to plan your special day, so please call us via whats app at +1 970 509 0910 or This email address is being protected from spambots. You need JavaScript enabled to view it..
Planner: My Playa Wedding
Photographer & Videographer: Paradise Photo Studio
Florist: Floreria Jardin