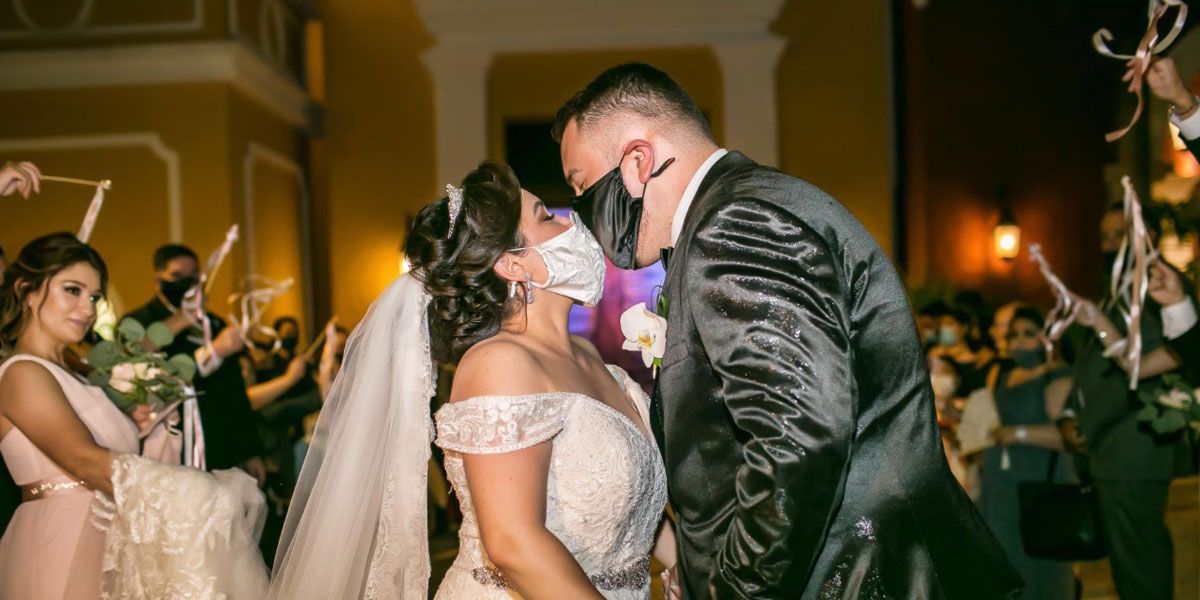 Getting Married in Mexico during COVID
As couple's wedding dreams, changed during the pandemic, Mexico is now welcoming couples to celebrate their elopement or wedding. Whether you are looking for an elopement for two, an intimate family celebration or larger event, there are a variety of venues available with pandemic protocols for your safety.
Many countries closed their borders to international guests during the pandemic, however, Mexico borders are currently open to travelers from around the world. As of publication of this article, there are no quarantine regulations in Mexico for travelers arriving from different countries. However, be sure to check the quarantine regulations at your destination when you return. With Mexican borders open, couples from around the world can have a legal or symbolic wedding ceremony in the Riviera Maya.
Although many larger weddings have been rescheduled for 2021 or 2022, many couples decided to tone down their guest list for the couple to celebrate their wedding on their own or have a beautiful wedding for an intimate wedding of 10-50 people. Vendors and employees are expected to wear masks and follow procedures set by the hotel or wedding venue. With the majority of our weddings taking place on the white, sandy beaches and outdoor venues, social distancing is easier than an inside venue. As the Riviera Maya is open for tourism, many hospitality establishments are practicing COVID safety standards, so be sure to contact your airline, hotel or wedding venue for their individual safety protocols. Some standards include temperature checks upon entering hotels, masks, social distancing measures, hand sanitizer stations as well as have their own medical staff on site. Most restaurants and all-inclusive resorts have cancelled buffet service and more creative smaller activities are being offered.
There are so many options for your wedding in the Riviera Maya. As most couples choose the pristine beach site for their ceremony, others select hotel or restaurant rooftops with stunning sea views, mystical cenotes, jungle sites or a private catamaran at sea. After the ceremony, our coordinators with host you to a custom design wedding tablescape one only imagines in dreams. Choose from a setting with fairytale lights, elegant or boho lounge and cuisine to tempt any palate. All will be captured by professional photographers or videographers to share with loved ones at home.
As planners, we empathize with couples during these challenging times and will custom design a dream ceremony and reception for your special day. So, if postponing your date is not in your plans, call us at 970 509 0910 in USA or 984 197 0934 in MEXICO, we are here to help!