Gay Weddings Legal In Playa del Carmen
Playa del Carmen now allows "legal" gay weddings in the state of Quintana Roo, Mexico. My Playa Wedding has always booked "symbolic" gay weddings, celebrating the union of gay couples spiritualty, however, as of February 1, 2015, Quintana Roo has approved legal gay weddings. My Playa Wedding hosted Quintana Roo's "first legal gay wedding for two women" at Indigo Beach in Playa del Carmen as well as hosted the first gay wedding in the infamous eco-archaoelogical park of Xcaret, located less then 20 minutes south of Playa del Carmen.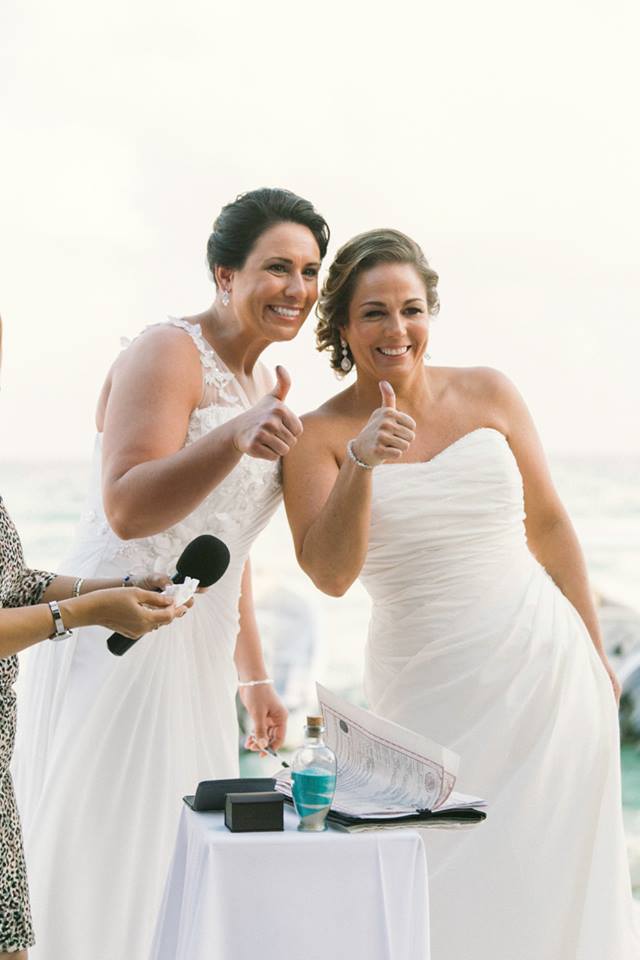 Gay Riviera Maya destination weddings are popular in Mexico, where family and guests from around the world have easy access and affordable access to the Cancun International Airport, where guests are then whisked away in a van and arrive the white sandy beaches of Playa del Carmen in less than an hour. There are endless choices for destination gay weddings in the Riviera Maya where couples can choose from sugary beachfront ceremonies, elegant rooftops, poolside areas with cascading waterfalls, intimate centoes, underground caverns, beautiful haciendas or in a variety of sites within the jungle. Let us know how we can help you with your special day!