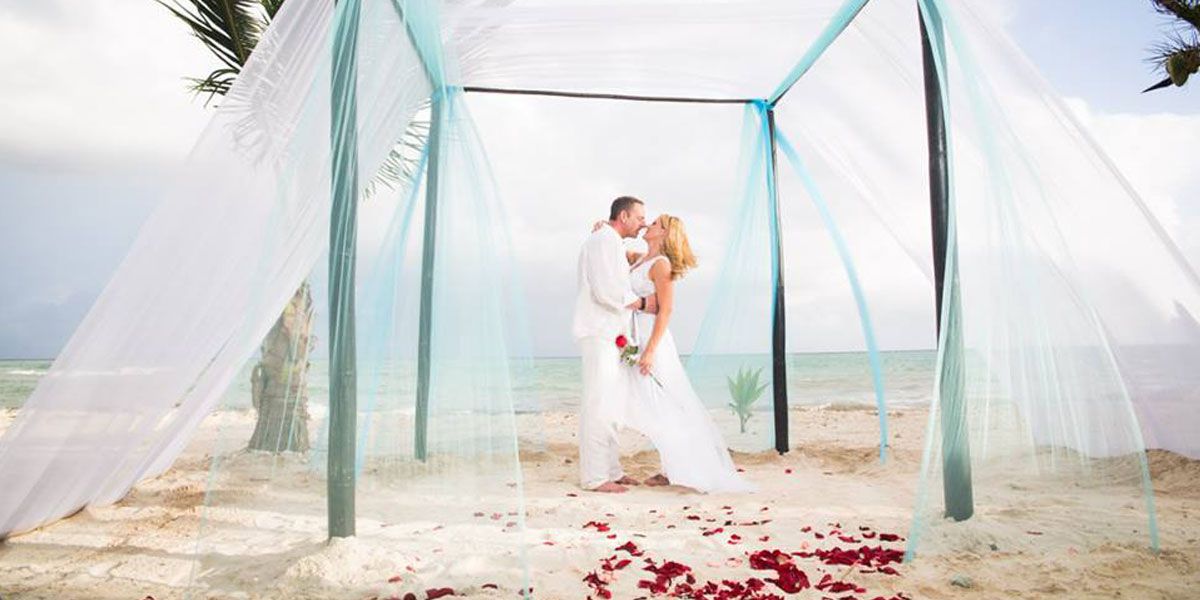 Playa Del Carmen Elopement Packages
If you are ready to "tie the knot", without an extravagant wedding affair, eloping to Playa Del Carmen or Tulum, Mexico is an excellent choice for your destination wedding. Offering a variety of spectacular wedding sites each offering an unique location and view, you can choose from incredible beach locations, mystical cenotes, private catamaran or magnificnet caves for your special day. Playa Del Carmen, Mexico elopement packages are designed with a low budget in mind, as many people want to tie the knot, without breaking the bank.
Let us know your dream so we can design a special package for you. Our Playa Del Carmen, Mexico wedding planners will make your day special with a private musician to serenade you down the aisle, your private photographer to capture your precious moments, a bottle of bubbly to celebrate your union and variety of options to custom design your special day. So, grab your partner, pack your bags and make your Playa Del Carmen elopement the day you always dreamed of.