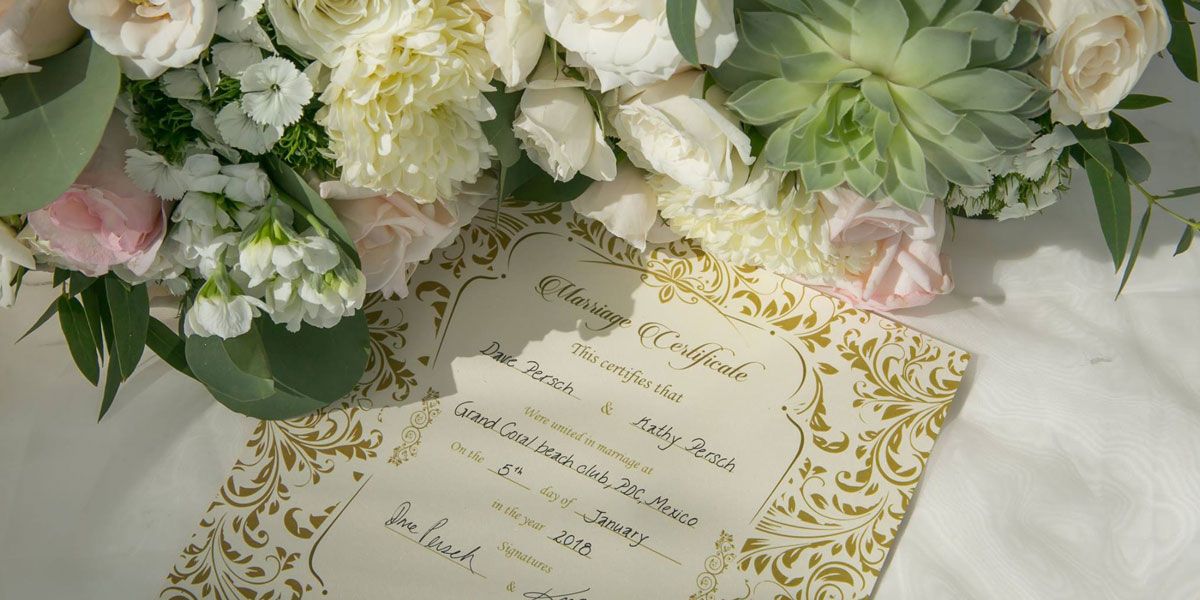 Vows for your Playa Del Carmen Wedding
Your wedding vows are the most important promise to your lifetime love during your Playa Del Carmen, Mexico wedding. So, be sure to spend precious time writing, editing and practice reciting your vows before your special day. Your officiator will have the traditional sermon for your wedding ceremony, and before the rings are exchanged, vows are promised to each other. You can choose to write your vows together, or separately. Be sure to make your words meaningful and personable, and remember you have an audience so you may want to keep private jokes to yourself.
Many brides and grooms use a notecard so they do not forget their vows, as nerves may take over. We recommend not to fiddle with a cell phone or Ipad, due to glares from sun or battery failures. It is a good idea to give the Officiant a copy of your vows, in case he/she needs to fill in, if emotions take over. Some ideas you may want to include in your vows are: the first time you met, when you fell in love or knew you wanted to spend the rest of your life with your partner, your commitment to your partner or feelings from the heart. This is a very important time during your special day, so be sure to take the time to write your vows to the person you chose to spend the rest of your life with. Keeping your notes for a keepsake is a wonderful way to celebrate your first anniversary or for a future Playa Del Carmen, Mexico Vow Renewal with your loved one.